Just Start
01 October 2017.
It might feel like sorting your Student Allowance or Student Loan for 2018 is a big job, but it doesn't have to be. For now, you just need to get started and we'll guide you through the rest.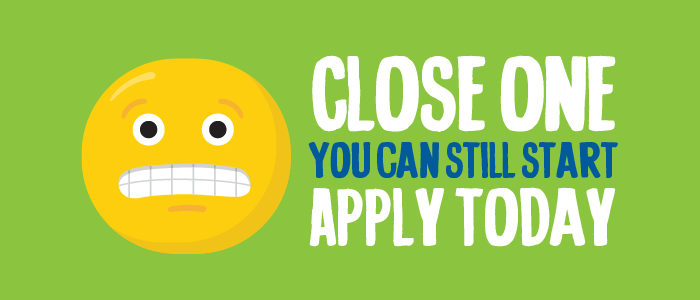 First-time applying
If you're a new student starting tertiary study on or after 1 January 2018, you may be eligible for fees-free.
You can use the fees-free website to find out if you're eligible. If you are, you may not need a Student Loan for your course fees. However you'll still need to apply for a Student Loan if you want course-related costs or living costs.
Before you apply, you should also set up a RealMe verified identify. It'll mean you won't need to send us separate evidence of your identity to support your application.
Returning student
If you've had an application in the last 12 months you can log in to MyStudyLink and use the quick and easy Returning Application.
Your application will be pre-filled from last time. All you need to do is check and update your information – it'll take less than five minutes.
After you apply
We'll write to you and let you know what's next. That might include sending us supporting documents and evidence – which you can send us online using Connect.
It's important to get everything to us straight away so we can carry on processing your application.